---
---



SATURDAYS 2-4pm
The Mother Lode Exchange

A YEAR-ROUND!!
LOCAL

FOOD

HUB
---
---
Check out our LOCAL Olive Oil selection!
Offering local and organically grown produce and homemade goods, every week.


---
---
*Please note: The MLE Newsletter will now be sent out every other week.
---
---
During your shopping experience inside MLE,
face coverings and physical distancing are mandatory.
-Thank you
---
---
Join the conscious movement of living well.
Nourish yourself and others.

Together, let's cultivate a healthy world.


Link to vendor pages on our website:



www.motherlodeexchange.com
---
---
Don't Forget To Place Your Order Today!
CALAVERAS GROWN IS NOW
AT THE MOTHER LODE EXCHANGE!
Order online from a variety of local vendors and pick-up at a location near you!
Pick-Up Location on Saturdays:
MLE @ 1324 Jackson Gate Rd in Jackson
Pick-Up Locations on Thursdays:
San Andreas

Pick-Up Locations on Fridays:
Valley Springs
Angels Camp

Pick-Up Locations on Sundays:
CLICK HERE TO VIEW WEEKLY OFFERINGS AND TO ORDER
Ordering window ends Tuesdays at MIDNIGHT every week!!
*The mobile market will run year-round.
*Anyone can purchase from the mobile market and no membership is required.
Visit www.calaverasgrown.org for more information.


---
---
Lucy's Spice Box offers delicious and healthy locavore food creations
~ Take-Out Style ~


Ordering window ends Thursday at 8pm every week.
Pick-Up Your Order on Saturday 2-4 pm
@ MLE 1324 Jackson Gate Rd in Jackson
Introducing Lucy's Spice Box delectable preserves! Feed your body right, food is your medicine.
---
---
CLICK HERE TO VIEW PRODUCTS AND FOR MORE INFORMATION
---
---
Also Check Out These
Other Fabulous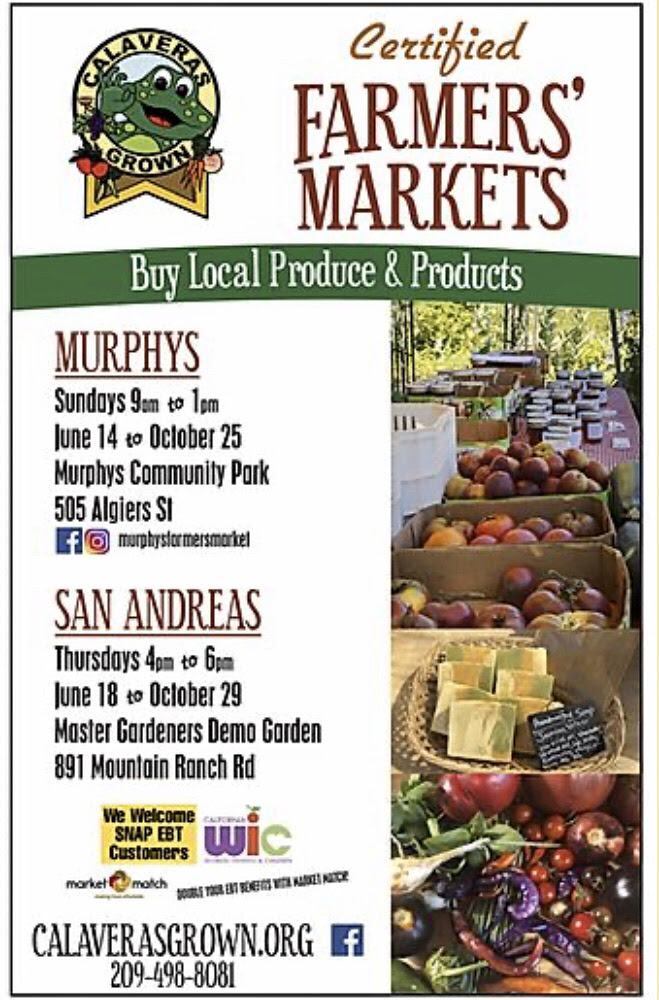 ---
---
Blue Belle Farm now offers curbside pick-up of locally made goods for the upcountry folk in Pioneer, CA! Click below for more info.
https://bluebellefarm-market.com/blog/blue-belle-farm-market-curbside-pick-up/
---
---
Now more than ever, we need connection and community.

That is why we're encouraging our customers to call your family and neighbors who are stuck in the house!

Bring them some flowers and fresh vegetables! Or some immune boosting tea!

It's up to us to make the difference.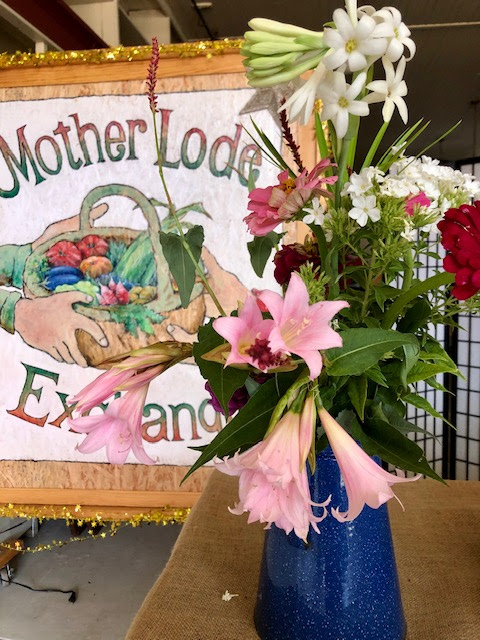 ---