---
---

Dear Community,


MLE will ONLY BE OPEN on
SATURDAYS 2-4pm
FOR PRE-ORDERS ONLY
...for the time being.



PRE-ORDERS can be made with our individual vendors and picked up on
Saturdays at MLE from

2-4pm

.



See below for vendor contact information.

---
---
---
---
Pre-Order

Lucy's Spice Box TODAY
Order
Thursday 4/23 @8pm for pick-up on Saturday 4/25 from 2-4pm.
CLICK HERE TO ORDER!
Healthy Meals To-Go
Two Soups ... $5. ea single serving
(both soups delicious cold!)

Puree' of Spring Greens, Broccoli Rabe, Spinach, Fennel, Nettle, Fresh Herbs,
Fennel-Coconut Milk Broth

Borscht (Vegetarian + super healthy) Organic Roast Beet, Mirepoix,
Beet Kvass Broth, Creme Fraiche

Mini Provencal Aioli Salad-Asparagus, Artichoke, New Potato, UCF Sugar Snap Peas + Greens, Radish, Nantes Carrot, Lemony Aioli w/ pastured egg 10.

Spanish Tapas Box (lots of little bites)- Empanada w/ Picadillo + Chimichurri, Piquillo Pepper w/ Bacolao, Potato-Onion Torta w/ Green Olive Tapenade 12.

"Deconstructed" Fish Tacos - Wild Yellow Tail, Scallops, Shrimp, Verde Sauce,
House made Corn Tortillas, Dirty Rice, Slaw 14.

Vietnamese Grilled Beef + Spring Onion Salad - UCF Butter Lettuce to wrap. MJ Ranch marinated Flat Iron + Strip Steak, Rice Noodle Salad, Fresh Mango Relish, Cilantro-Lime
Vinaigrette 17.
Above with Grilled Tofu, no beef 12.
Sweet...
Sicilian Polenta Cake w/ Berries + Creme 5.

Coconut Macaroon w/ Chocolate Dip Cookies (3) 5.
CLICK HERE TO ORDER!
---
---


PRE-ORDER and PICK-UP DIRECTLY from our other Vendors
Upcountry Farms now has an ONLINE Farm Stand!
www.upcountryfarms.com
Herbal Med Rx has all of your organic and holistic IMMUNE support and hand sanitizer!
www.herbalmedrx.com
Butte Mountain Farm has a array of fresh farm produce and EGGS!
www.buttemountainfarm.com
Kneading Dough Bakery with freshly baked breads and pastries. GLUTEN-FREE options available!
Call (209) 304-5258
Pancake Power Foods has tasty baking mixes, baking FLOUR products, and produce boxes from Produce Express.
CALL (209) 483-9046
Casa de la Pradera has fresh walnuts and homemade SOURDOUGH and English Muffins!
www.fiddletownfarms.com
Blue Belle Farm has her delicious homemade seasonings, decadent mustard and DESSERTS.
www.bluebellefarm.com
Winterport Farm has grass fed, pasture raised BEEF.
TEXT DAN (209) 304-9418
PT Ranch offers free range CHICKEN and lamb.
www.ptranch.co
Majestic Oak Farm has fresh olive oil and DUCK eggs.
luckypogoblarney@gmail.com
Two Women and a Farm is offering homemade SOAPS.
www.twowomenandafarm.com
We have amazing LOCAL OLIVE OIL vendors!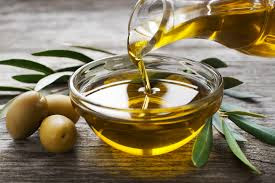 Damas Vineyards



www.damasvineyards.com



Amador Olive Oil



amadorolive@twinwolf.net
---
---
As a place that is an oasis for self-care and a healthy lifestyle, the Mother Lode Exchange is also a gathering place which serves an older population of people who are especially at risk for complications should they contract the COVID-19 virus.
We feel it is important to help slow the spread of this virus. Because of this we have decided to temporarily change our hours of operation.
It is a good time for us to do some deep cleaning at MLE, as well as access our space for future operations.
Buying
LOCAL
and
FRESH
is
VERY
important right now.
Not only for you and your family but for our community's local economy as well.
Let's keep up the
Good, Healthy, Commerce
---
---
---
Now more than ever, we still need connection and community.

That is why we're encouraging our customers to call your family and neighbors who are stuck in the house!

Bring them some flowers and fresh vegetables! Or some immune boosting tea!

Keep the good commerce flowing in our community. Shop Local. Nurture your body, as well as others. Find creative ways to connect.

THANK YOU & STAY SAFE!
---
Check out our new website!
Copyright © 2020 Mother Lode Exchange, All rights reserved.
You are receiving this email because you have expressed interest in local foods and farm products.

Our mailing address is:


Mother Lode Exchange

P.O. Box 1836

Jackson, CA 95642