Wednesday, July 31, 2019

---
Eat Clean, Nurture Your Body, Shop Local, Connect with Your Community
---
Open Every Wednesday and Saturday 11am-3pm
---
FEATURING THIS WEEK:
---
Healthy house plants, freshly made soaps, and other handcrafted supplies from Two Women and A Farm.
---
---
THIS WEEK'S RECIPE:
Seasonal Frittata
( Gayla Chepourkoff )
Ingredients:
(local and organic when you can)
1/2 onion, sliced
3/4 cup sliced carrots
1 cup thinly sliced kale or collard greens
3/4 cup string beans, cut to bite size
1/2 cup Italian parsley, coarsely chopped
1/2 medium sweet potato, cut in 1/2 inch cubes
1/2 cup (or more) coarsely chopped basil
Large pinch whole cumin seeds
4 eggs, beaten with 2 tbsp water
1/2 tsp salt
Cheese, thinly sliced, such as sharp cheddar, havarti, mozzarella, Swiss, or crumbled feta. About 2 ounces of cheese will be plenty.
Directions:
Most recipes call for 3 cups of veggies to a dozen eggs. Personally, I love veggies, so I make mine more like 1 cup of veggies to 1 egg. Yes, some are sticking up out of the eggs, but that's fine with me. Also most recipes call for whole milk or cream instead of water. It's your choice. I prefer water.
Use whatever variety you like and have on hand.

Put 2 tbsp olive oil in a frying pan on medium heat. Add onion and sauté briefly. Add carrots, kale, string beans, sweet potatoes, parsley and cumin seeds. Cover and let cook slowly until veggies are close to done, stirring occasionally. Add basil and stir in. Best the eggs with the salt and water then pour over the veggies. Move the veggies aside a little to let the eggs run all over. Top with cheese and cook, covered for 10 minutes. Put under the broiler for an additional 10 minutes until the eggs are set.

Additional options:
Finely chopped garlic. Added after sautéing onion
Pinch of red pepper flakes or black pepper
Fennel seeds instead of cumin seeds
Spinach
Cubed turnips
Zucchini or other summer squash, sliced or cubed
Green onions, sliced
Red or green bell peppers
Sliced baby potatoes (the purple ones look great)
Mushrooms
Cubed cheese (mozzarella is good)
Broccoli
Cherry tomatoes, halved
Cubed winter squash
Asparagus
Any, any, any vegetable that you like that will hold still long enough to cut up and toss in the pan.
It is only limited by your imagination!

-Gayla Chepourkoff (Resonance of Light)
---
HOT ITEMS AT THE EXCHANGE!:


Delicious Nectarines from Butte Mountain Farm
Fresh cucumbers and squash from Upcountry Farm
Duck Eggs from Big Oak Farm
Sweet peaches from Big Oak Farm




Nutritious Micro Greens from Blue Belle Farm
---
AT THE MARKET:
Upcountry Farms will be at the market with gorgeous fresh VEGGIES!
Casa de la Pradera will offer homemade bread and jams.




Resonance of Light with herbal creams and salves.




Winterport Farm with pasture-raised Beef.




Butte Mountain Farm will be there with lots of fresh produce, eggs, soy-free chicken and dried goods.




Pancake Power Foods with her organic baking mixes, spices, and breads.




PT Ranch offering whole pastured chicken.




South River Lavender with lavender products and flowers.




Majestic Oak Farm has olive oil, duck eggs and seasonal produce.




Sierra Herbal Wellness with a host of herbal teas.




Sacred Flores and Certified Angel Card readings with Larry, intuitive sessions and metaphysical supplies.




Two Women and a Farm has homemade soaps, flower wreaths and herbs.




Blue Belle Farm with delicious and organic micro-greens.
Herbal Med Rx offering a variety of organic herbal products.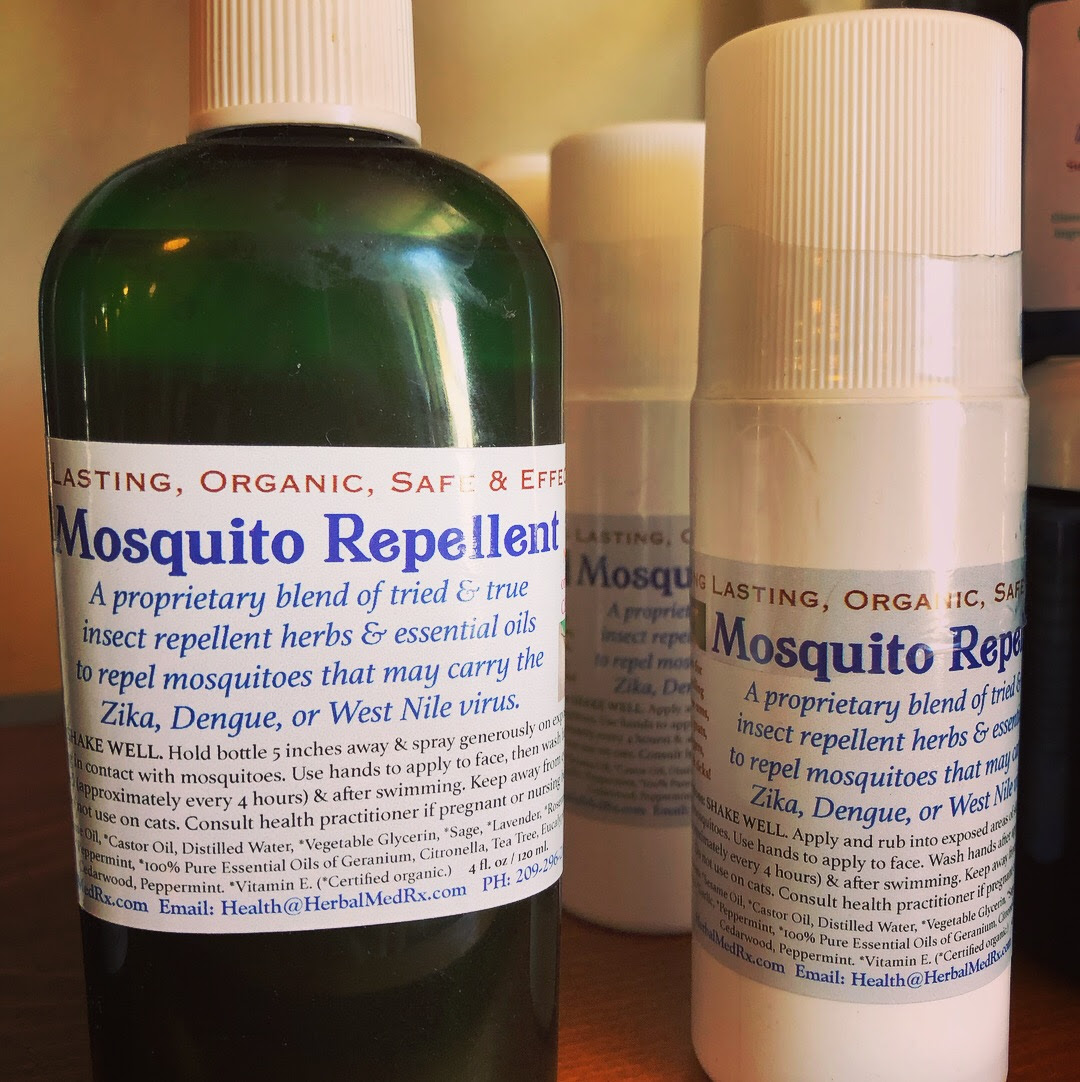 Kneading Dough Bakery with breads made with organic flours, Free-range and pasture-raised eggs fresh from a neighboring farm, with no added preservatives.




Lucy's Spice Box offering her super HEALTHY and convenient, locally sourced, take-away lunches.




Also featuring local artists:
Bee Inspired Toys
Linda Cole
Mountain Girls Gold Mine
Sutter Creek Creations
Gray Horse Studios
Laura Carpender
Joan Winter
Autumn Andahl at Sierra Oaks Ranch
Shilpa's Notions
---
---
Check out the Amador Farmer's Market locations below, open May-October.
---
THE MOTHER LODE EXCHANGE
All items are made/grown locally with love and are focused on organic and sustainable living.

Follow us on Instagram and Facebook.

www.motherlodeexchange.com

See you at the market!

Sincerely,

Mother Lode Exchange
Community Market
DON'T FORGET
We've Moved to a New Location!
Now Located at the Historic Chichizola Store,
1324 Jackson Gate Rd in Jackson.
A BIG THANK YOU to the
Mother Lode Land Trust for making this possible.
Check out our new website!
Synergy Solutions Now Available

Our Synergy solutions will change the way you do business. Whether you do corporate partnerships on a large scale, small scale or medium scale, Synergy will streamline your communications and take your brand's success to the next level.

This summer, Generitech is bundling together each of the four Business Class software solution packages into the Business Class Bundle. Now is the time to snatch up the full suite of Business Class applications for a discounted price.
Copyright © 2019 Mother Lode Exchange, All rights reserved.
You are receiving this email because you have expressed interest in local foods and farm products.

Our mailing address is:


Mother Lode Exchange

P.O. Box 1836

Jackson

,

CA

95642
Tuesday, July 30, 2019
If you are like most gardeners, tomatoes are number one in your heart.
Most of us eagerly anticipate that first delicious fruit of the season.
We're all looking for the perfect tomato.
Saturday, August 24th
is your chance to put your tomatoes to the ultimate test.
The UCCE Master Gardeners of Amador County
are sponsoring a tomato judging and tasting contest at the Sutter Creek Farmers Market located on the corner of Main Street and Gopher Flat Road.
Bring at least one washed tomato of each variety (at least five cherry tomatoes) to the Sutter Creek Farmers Market
between 8:30 and 9:30am on Saturday, August 24
.
The judges will begin their
tasting at 10:00am
, and winners will be announced by
11:30am
.
Prizes will be awarded for the biggest tomato by weight as well as best tasting red, non-red, and cherry tomatoes.
After the judging, join us for the public tasting; you'll have fun tasting all kinds of tomatoes from tiny grape-size to giants the size of grapefruits along with a variety of colors including yellow, orange, pink, tiger striped, and of course, ruby red.
We are sure to have a tomato you've never tasted before and that may become your new favorite.
The 22nd annual Winefest will be on Saturday, November 9. This is the major fundraiser event for the arts in Amador County, important because the proceeds benefit visual and performing artists and enhance the arts environment in our schools and the community. The popular Silent Art Auction is one feature that helps to attract the approximately 500 people who attend. While spotlighting the region's many fine artists, the art auction gives the public the chance to take home some outstanding art knowing that they are helping to financially support the local arts scene.
The non-profit AmadorArts is now inviting artists to be a part of the Art Auction by donating pieces. According to the chair of the Winefest Art Committee, Lilliana Falco, all artists who are interested should email Lilliana at
Lilliana.falco@gmail.com
before August 7th to express their intent to participate with the following information: Name, email, Phone, Artwork Medium, Size, Title, Description, and Value.
Subsequently, they can drop off their "ready to hang" artwork at AmadorArts office, 617 W. Hwy 49, Jackson, anytime between

August 7 and September 3

Monday-Friday, 2:00-6:00 pm

.

This location is in

the Mother Lode Plaza (across from the cinemas).

All work should arrive in proper packaging, and three-dimensional work, like sculpture and jewelry, should come with a minimum of display aids.
The Silent Art Auction will not only give donated art plenty of attention, but Artists may have business cards to promote themselves.
When artists drop off their works they will notice the large space of the new Amador Arts Center which is scheduled to have many upcoming themed exhibits and receptions in which local artists may participate. Also, ask about the possibility of being hired to be one of the professional artists to teach at
Taste of the Arts
one-day institute or in the Arts in Education schools program. Additionally, AmadorArts is nominally renting part of its space for artists to give their own workshops.
The AmadorArts phone number is 209-256-8166.
·
Now through August 7 –e-mail intent to donate art for the Silent Art Auction for Winefest (Nov.9, 2019)
·
August 7 - September 3, Monday-Friday, 2:00-6:00 pm – deliver art to 617 South Hwy 49, Jackson, the Amador Arts Center.
Monday, July 29, 2019
California Insurance Commissioner Ricardo Lara will be visiting Amador County in August. He will be the featured speaker at the Amador Democrats Annual Dinner on Thursday, August 15.
As the state's Insurance Commissioner Lara leads the largest consumer protection agency in the nation.

His job covers the gamut of the insurance industry from regulating it to advocating on behalf of insurance consumers.

As a California State Senator, Lara expanded protections for disaster survivors from losing their homes to insurance cancellations and non-renewals. He wrote the nation's first climate insurance law, SB30, to engage the insurance industry in the issues surrounding

climate linked environmental disasters such as wildfires and sea level rise.
The Democratic Central Committee welcomes Lara as the most knowledgeable

government official when it comes to the workings of the California Fair Plan, a bare bones Homeowners policy for those whose regular insurance is cancelled.
The local Democratic Party has been hosting their annual dinner since 2005 and has featured many prominent Democrats in the past including Toni Atkins, current President of the State Senate; Kevin de Leon, past President of the State Senate, Congressman and former Lt. Governor John Garamendi; former State Treasurer, Dave Jones; and current State Treasurer, Betty Yee.
The dinner is to be held in the Ballroom of the Jackson Rancheria on Thursday, August 15 at 6:00pm. Guests will also have an opportunity to meet the two Democratic candidates for Congress, Sean Frame and Brynne Kennedy.
Are you interested in having home-grown, fresh vegetables this fall and winter? You can grow a larger variety of cool weather crops, here locally, compared to summer vegetables.
Now is the time to plan and to start your fall and winter garden. Join the UCCE Master Gardeners of Amador County at their Public Education class, "Cultivating Cool Weather Crops" on Saturday, August 3, 2019 at 9AM to learn some of the possibilities for your garden. Learn what you can grow and when to plant at different elevations and micro-climates. Handouts will be available.
The class is free and open to the public. No reservations are required. Classes are held in the GSA Building at 12200-B Airport Rd. in Jackson from 9 am to Noon.
For questions, call the UCCE Master Gardeners of Amador County at the UC Cooperative Extension Office from 10am to noon, Tuesday through Thursday, 209-223-6838 or email
mgamador@ucdavis.edu
.

Website:
http://ucanr.edu/mgamador
Volume 3 . Issue 14 July 27, 2019
"Whoever would overthrow the liberty of a nation, must begin by subduing the freedom of speech" - Benjamin Franklin
Dates To Remember - Hope To See You There!
Friday, August 16 – State of Jefferson 2nd Annual Business Showcase –
3 pm to 8 pm
Forni Building, El Dorado County Fairgrounds, 100 Placerville Drive, Placeville - Free Admission and Parking
Fun, food, games and prizes are all yours at the El Dorado County State of Jefferson 2nd Annual Business Showcase. Over two dozen local businesses will be displaying and offering their goods and services that include restaurants. There will be a hot dog bar featuring the famous Jefferson Dogs and a wine, beer and Margarita bar. Desserts, donated by local bakeries and Jefferson bakers, will be sold by the piece, half or whole. Other beverages and ice cream bars will also be available.
Games and activities for kids of all ages include Balloon Pop, Heads or Tails and Free Salt Art, along with silent and live auctions. There will also be lawn mower races and karate demonstrations.
Prizes include: a
4-day, 3 night
getaway at one of the Worldmark locations;
a
round of golf for 4 at beautiful Apple Mountain; and
a small gun safe. Local residents are especially excited to have a chance to win a 2 hour special tour for two of the new state of the art Sheriff's and Public Safety Office by Sheriff John D'Agostinini It is due to open in October. There is not enough space to list the many (small and
large) prizes in the offering for lucky winners
and
bidders.
Prize donations are welcome and proceeds will go to the State of Jefferson Formation fund. For more information or to donate a prize, call Sharon Durst 530-647-1909 or Terry Gherardi 530-677-4294.
Tuesday, August 27 – Walk4Liberty Rally –
1 pm at the West Steps of the State Capitol, Sacramento
State of Jefferson is joining miners, loggers, ranchers, farmers, business owners and other stakeholders at a rally at the State Capitol, the final destination after a 300 mile Walk4Liberty, on Highway 49, through rural northern California counties. The walk and rally are a protest against over regulation by state and federal politicians and
agencies that continue to impact California family's lifestyles and cities and counties economies up and down the state.
Please contact your local Jefferson County Committees for more information or to coordinate car pools or busing. County Committee names and phone numbers are located on the SOJ51.org website.
Friday, September 6 – Constitutional Carry Rally –
Robert Matsui Courthouse – 501 I Street, Sacramento – 9 am
Grab your holsters and a Constitution and gather at the courthouse to support Mark Baird in his open carry, Second Amendment case against State of California Attorney General, Xavier Becerra. The hearing will be at 10 am, in Courtroom 3.
Following the hearing, all are asked to walk from the courthouse to the State Capitol to show your support for the Second Amendment and liberty. Please bring flags and signs, but these will not be allowed in the courthouse. For more information,
Remember, if you really want to know what is going on in Jefferson and with our court cases, you must watch your emails for the Jefferson Messenger that is published the 2nd and 4th Saturday of every month. Also, most counties email their own county SOJ newsletters.
Be sure to tune in to Jefferson State of Mine, every Sunday, between 9 and 10 am, on KCNR 1460 Radio.This is a live talk show that is podcasted and archived so you can listen in at your convenience.
All articles written by Terry Gherardi.
Tehama County
Town Hall & Yard Sale
Tehama County SOJ will host a town hall on Saturday, September 7, at the Red Bluff Veterans Memorial Hall, 735 Oak Street from 3 to 6pm. Mark Baird has been invited to be the guest speaker, and Terry Rapoza and Win Carpenter (Shasta County) are also scheduled to attend. Right now the Committee is lining up some great prizes for special drawings. Look for more information in future Jefferson Messengers.
On October 4th, Tehama SOJ will be at the Monster Truck Parade on Main Street, in Red Bluff, waving their flags and handing out brochures along with fliers for their yard sale happening the next day, October 5. The yard sale will be from 8 am to 4 pm, at their committees regular meeting place of 20794 Westside Grange on Walnut Street, also in Red Bluff.

Terry Gherardi
Jefferson support continues to grow as we see more and more groups and organizations reaching out to us, inviting SOJ supporters to join in their events, rallies, etc. The Combat Veterans Motorcycle Association (CVMA) of Sacramento, invites SOJ motorcycle riders to participate in their Poker Run on Saturday, September 7. This is their annual "9-11 Remembrance Ride."
Check-in and registration is from 9 to 11 am, at C&E Auburn Indian Motorcycle at 12015 Shale Road, Auburn. Following the run from 1 to 3pm, there will be a cookout at the Veterans Hall in Antelope, CA, offering food, beverages and drawings. To register or for more information visit
cvma33-7.net
.
Terry Gherardi
Mariposa, Tuolumne & Trinity Counties
Both Mariposa County and Tuolumne County are assisting with the Walk4Liberty.
We now move to the far north of Jefferson where the Trinity County Committee has announced plans are underway for their next Spaghetti Feed on October 18, at the Fairgrounds. They are also looking to have an ice cream social in the near future.

Terry Gherardi
Click here for the archived broadcasts to keep up to date!
The conference calls have been put on hold for now and placed on an as needed basis. Please check back here to see if any have been scheduled.


Standing County
Committee Meetings
Subject to change without notice.

Coos County, OR
3
rd
Wednesday
each month
- 6PM
60 W Third St
Coquille, OR
Curry County, OR
2
nd
Wednesday each month -
6:00 PM
Panthers Den
29513 Ellensburg Ave
Gold Beach, OR
Douglas County, OR
2
nd
Tuesday each month - 6 PM
Republican Headquarters
506 SE Jackson St
Roseburg, OR
El Dorado County
2
nd
Tuesday each month -
6:30 PM
American Legion Hall, 4561 Greenstone Road, Placerville
Doors open 5:30 to 6:30 PM, to socialize, ask questions and/or enjoy a meal. The meeting time: 6:30 – 8:00 PM
Jackson County, OR
2
nd
Thursday each month -
6:30 PM
County Library
412 E Main St
Rogue River, OR
Josephine County, OR
1
st
Thursday each month - 6:00 PM
Elmer's Restaurant
GP Parkway and Foothill Blvd
Grants Pass, OR
3
rd
Thursday each month -
6:00 PM
Kerby Belt Building
Kerby
Klamath County, OR
1
st
Tuesday each month -
6:00 PM
Sizzler's Meeting Room
2506 S Sixth St
Klamath Falls, OR
Mariposa County
4
th
Tuesday each month - 5:30 PM
Happy Burger Diner Meeting Room
5120 State Hwy 140 at 12
th
St
Mariposa
Nevada County
2
nd
and 4
th
Tuesdays each month - 6:00 PM
Robinson's Conference Center 293 Lower Grass Valley Hwy
Nevada City
Placer County
3
rd
Wednesday each month - 6 PM
Come early for dinner
Round Table Pizza
370 Elm Ave
Auburn
Shasta County
Mondays at 5:30 PM
2570 S. Bonnyview Road
Redding
Shasta County Intermountain Patriots
2
nd
Tuesday each month - 6:30 PM
Burney Lions Hall
Main Street, Burney
4
th
Tuesday each month
Social time - 5 PM
The Ol Merc
Hwy 299, McArthur
Meeting time - 6:30 PM
McArthur Lions Hall, Hwy 299
McArthur
Stanisluas County
1
st
& 3
rd
Wednesday each month - 6:30 PM
Grizzly Rock Cafe
4905 North Golden State Blvd
Turlock
Sutter and Yuba Counties
4
th
Monday each month - 6:30 PM
Church of Glad Tidings Building 500, Room 212
1179 Eager Road
Yuba City
Tehama County
1
st
& 3
rd
Friday each month -
7:00 PM
Westside Grange
20794 Walnut Street
Red Bluff
Trinity County
2
nd
Thursday each month -
6:30 PM
Hayfork Community Church
7450 State Highway 3
Hayfork
3
rd
Wednesday each month -
6:00 PM
Round Table Pizza
120 Nugget Lane
Weaverville
Tuolumne County
2
nd
Tuesday each month -
6:00 PM
Willow Springs Club House
20522 Willow Springs Rd
Soulsbyville
A Huge Thank You to
Our Newsletter Staff



Ginny Rapini
Terry Gherardi
Penny Garland
Sally Rapoza
Click here to subscribe:
The Jefferson Messenger