Open Every Wednesday and Saturday 11am-3pm
---

First and foremost, a huge THANK YOU to our community for all your support with this new market. It has been a wonderful journey so far as we evolve and grow with time. We definitely started out with imperfections but with your kindness, patience and support we are continuing to evolve into a new market benefiting our community as a whole. Thank you! Thank you!
---
FEATURING

(Martha's All Natural-Chocolate "Killer" Cake Mix and "Killer" Chocolate Sauce...but hey, it's made with mostly organic ingredients by a local gal in Jackson =)
EXCITING NEWS!



Lucy's Spice Box will be serving take-out lunches at the Mother Lode Exchange every Wednesday! Starting Wednesday, May 22!
"Lucy's Spice Box is

a small family owned catering company in Volcano, CA. Our passion is to serve healthy, organic, sustainably farmed, humanely raised foods, favoring our local farm friends.

We are proud to share our primary

food sources. We try to buy d

irectly from farmers (as local

as possible) or to buy from vend

ors who buy directly from farme

rs."
---
NEW VENDORS!
We would like to give a warm welcome to Blue Belle Farm with her delicious micro-greens...




and Two Girls and a Farm with her homemade goats milk soap, herbs and flower wreaths.


---
UPCOMING EVENTS:
Magic Medicine: Homeopathy as Shamanism by Gloria St John.

Book Signing Event-

Saturday, May 25th @11am


In her newly published book, Magic Medicine: Homeopathy as Shamanism, Gloria St John links the centuries-old form of healing - homeopathy with the oldest form of healing on the planet - Shamanism. The surprise is in how she shows that the little white pills in homeopathic remedies pack the same powerful punch as the power animals and nature spirits tapped by shamans. The book also serves as a clear introduction to many processes in homeopathy such as how remedies are discovered and how they are made in laboratories. This highly readable and enjoyable book takes the reader on an easy journey into the world of natural medicine. The price is $20. Available on Amazon.
Gloria St John, who recently returned to Amador County, has practiced homeopathy for 20 years and is known as an excellent clinician as well as a passionate teacher on the subject of self-care and natural medicine. She can be reached atinfo@goldhillshomeopathy.com
---
Natural Solutions for Healthy,
Do you need safe, effective, and affordable health solutions? Come learn how Essential Oils can empower you to tend to 80% of your health priorities at home in a natural way that works with your body's innate systems of healing and detoxification. In this introduction to doTERRA Essential Oils you'll learn:
What essential oils are, where they come from, and why they are so powerful

What makes doTERRA Essential Oils unique

3 ways to use oils safely and effectively

Which oils can be used to target your personal health priorities!
You'll have the opportunity to make your own oil blend specific to your needs using doTERRA's top 10 oils. The cost for each blend is $10.
If you would like to incorporate a more natural approach for health and home, this class is for you!
---
THIS WEEK'S RECIPE!
Double Garlic Soup
(New York Times)
Ingredients:
(organic and local when you can)
3

fat bulbs green garlic, root and green parts trimmed, outer layer removed

3

tablespoons unsalted butter

3

cups sliced garlic scapes (about 3/4 pound)

1 ½

teaspoons fresh thyme leaves, more for garnish

¾

teaspoon kosher salt, more to taste

Ground black pepper to taste

1

large Yukon Gold potato, peeled and diced

1

quart chicken or vegetable broth

1

cup half-and-half or whole milk

2

teaspoons freshly squeezed lemon juice, or to taste

Freshly grated nutmeg
Directions:
Chop green garlic. In a soup pot, melt butter over medium-high heat. Add green garlic and sauté until translucent, about 3 minutes. Add scapes, thyme, salt and pepper, and sauté for 5 minutes.

Stir in potato and broth, reduce heat to medium, and simmer until scapes and potatoes are tender, about 20 minutes. Add half-and-half, and purée soup with an immersion blender or pour into a regular blender. Stir in the lemon juice and season with more salt and pepper. Garnish with nutmeg and thyme leaves, and serve hot.

---
FEATURING AT THE MARKET:
Upcountry Farms with fresh produce and flowers.
Casa de la Pradera will offer homemade bread and jams.

Resonance of Light with herbal creams and salves.

Winterport Farm with pasture-raised Beef.

Butte Mountain Farm will be there with lots of fresh produce, eggs, chicken and dried goods.

Pancake Power Foods with her organic baking mixes, spices, and breads.

South River Lavender with lavender products and flowers.

Majestic Oak Farm has olive oil, duck eggs and seasonal produce.

Sierra Herbal Wellness with a host of herbal teas.

Certified Angel Card readings with Larry, intuitive sessions and metaphysical supplies.

Paloma Pollinators offering Bee Inspired Toys.

Two Girls and a Farm has homemade soaps, flower wreaths and herbs.

Blue Belle Farm with delicious and organic micro-greens.

Also featuring local artists:
Linda Cole
Mountain Girls Gold Mine
Sutter Creek Creations
Gray Horse Studios
Laura Carpender
Joan Winter
Elemental Goddess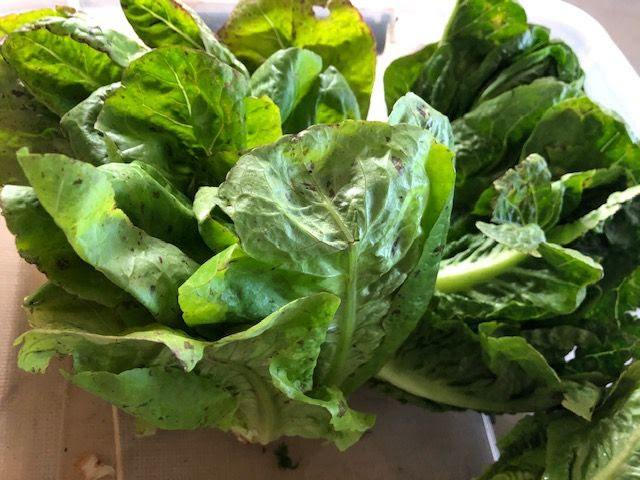 ---
---
The Amador Farmer's Market starts this Friday, May 17 in Pine Grove! Check out the flyer below to see when the market starts in your area!
---
THE MOTHER LODE EXCHANGE
All items are made/grown locally with love and are focused on organic and sustainable living.

Follow us on Instagram and Facebook.

www.motherlodeexchange.com

See you at the market!

Sincerely,

Mother Lode Exchange
Community Market
DON'T FORGET
We've Moved to a New Location!
Now Located at the Historic Chichizola Store,
1324 Jackson Gate Rd in Jackson.
A BIG THANK YOU to the
Mother Lode Land Trust for making this possible.
Check out our new website!